ONLINE BILL PAY INFORMATION
We are currently upgrading our online bill pay portal to allow for an easier customer interaction as well as adding multiple new payment options including apple pay and android pay. We expect work to be complete within the next two billing cycles and will notify each of our customers when it is available. In the mean time, please make payments to HSE via check or through ACH which can be set up upon request. If you have any questions, please give us a call! 317-577-2300
The following work is being performed in the listed subdivisions:
Why is this work important?
Sewer Cleaning
As wastewater networks age, the risk of deterioration, blockages, and collapses becomes a major concern.
As a result, municipalities worldwide are taking proactive measures to improve performance levels of their sewer systems. Cleaning and inspecting sewer lines are essential to maintaining a properly functioning system; these activities further a community's reinvestment into its wastewater infrastructure.
-EPA
Mainline Camera
As mentioned in the sewer cleaning work description, aging waste-water systems need to be monitored to ensure the highest levels of productivity. To ensure the integrity of our system, we use in-line cameras to video over 430,000 feet of pipe every year.
Lateral Video
For the same reasons we video our mainline pipes, we inspect the lateral pipe running from residential and commercial properties to guarantee functionality and integrity.
We will remove the sewer cleaning signs from the area as soon as the cleaning has been completed in that area. If the sign is still posted all of the cleaning has not been completed. These notifications are for our customer's convenience and although we try to keep these up to date the best we can there may be work in other areas of our service area throughout the year
Do you notice a sewer odor inside?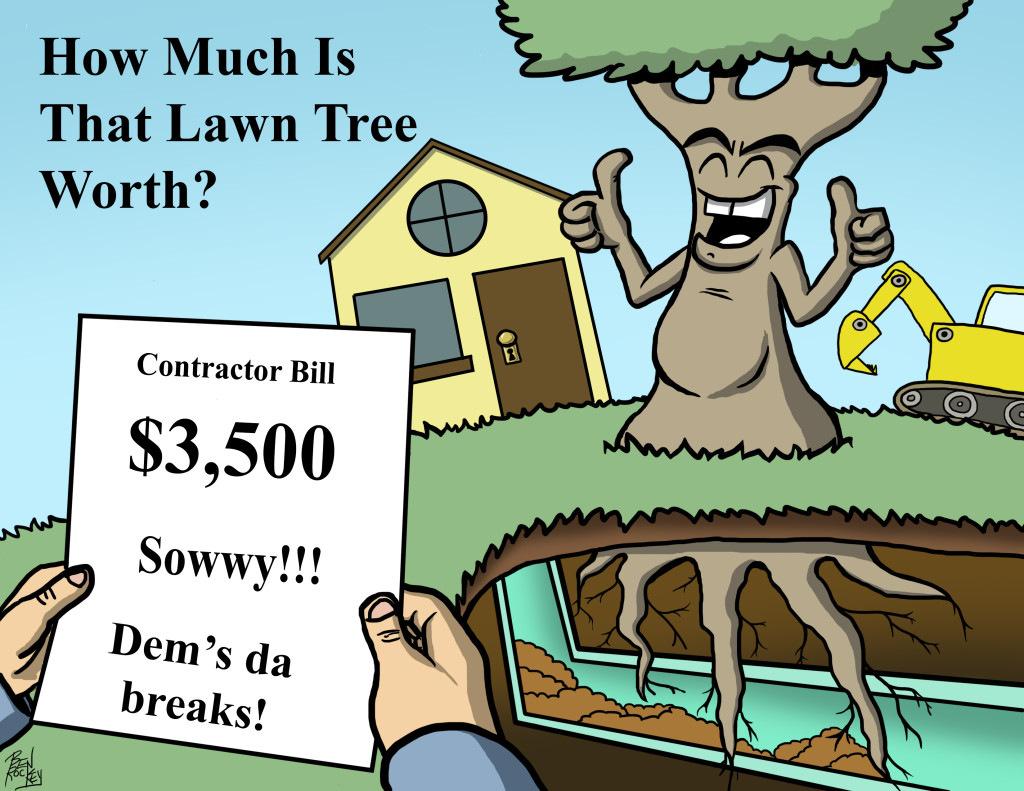 How much is your lawn tree worth?
In municipalities across the country lawn trees are responsible for up to 60% of the infiltration/inflow to sanitary sewers due to root invasion of sanitary laterals. If our inspectors find tree roots in your lateral during the revolving seven (7) year inspection cycle, you will be required to repair the damage. HSE provides a listing of acceptable trees with recommended distances from sanitary sewers. Except for possible HOA requirements, the City of Fishers does not require the homeowner to maintain a lawn tree. The City does however, presently require maintenance of curb trees. To avoid costly repair work to your lateral confirm the separation distance is adequate. The Homeowner is responsible for their sanitary pipe (lateral) which connects to the mainline sanitary sewer.