Notice is hereby given that Hamilton Southeastern Utilities, Inc. ("HSE") will be filing a request with the Indiana Utility Regulatory Commission ("IURC") on or before May 1, 2022, to make a rate adjustment to its rates for sewer service to address the repeal of the Utility Receipts Tax in accordance with House Enrolled Act 1002 (2022). HSE will be requesting an across-the-board rate decrease to its base rates approved by the IURC in Cause No. 44683 and a decrease to the wholesale sewer tracker approved by the IURC in 30-day filing Case No. 3412. HSE is also making miscellaneous "clean-up" changes to its tariff to reflect its modified service territory, as approved by the IURC in Cause No. 45578. Any objections to the filing should be made to the following: Indiana Utility Regulatory Commission Attn: Secretary of the Commission 101 W. Washington Street, Suite 1500E Indianapolis, Indiana 46204 Telephone: (317) 232-2701 Office of Utility Consumer Counselor 115 W. Washington Street, Suite 1500S Indianapolis, Indiana 46204 Telephone: (317) 232-2494
The following work is being performed in the listed subdivisions:
Why is this work important?
Sewer Cleaning
As wastewater networks age, the risk of deterioration, blockages, and collapses becomes a major concern.
As a result, municipalities worldwide are taking proactive measures to improve performance levels of their sewer systems. Cleaning and inspecting sewer lines are essential to maintaining a properly functioning system; these activities further a community's reinvestment into its wastewater infrastructure.
-EPA
Mainline Camera
As mentioned in the sewer cleaning work description, aging waste-water systems need to be monitored to ensure the highest levels of productivity. To ensure the integrity of our system, we use in-line cameras to video over 430,000 feet of pipe every year.
Lateral Video
For the same reasons we video our mainline pipes, we inspect the lateral pipe running from residential and commercial properties to guarantee functionality and integrity.
We will remove the sewer cleaning signs from the area as soon as the cleaning has been completed in that area. If the sign is still posted all of the cleaning has not been completed. These notifications are for our customer's convenience and although we try to keep these up to date the best we can there may be work in other areas of our service area throughout the year
Do you notice a sewer odor inside?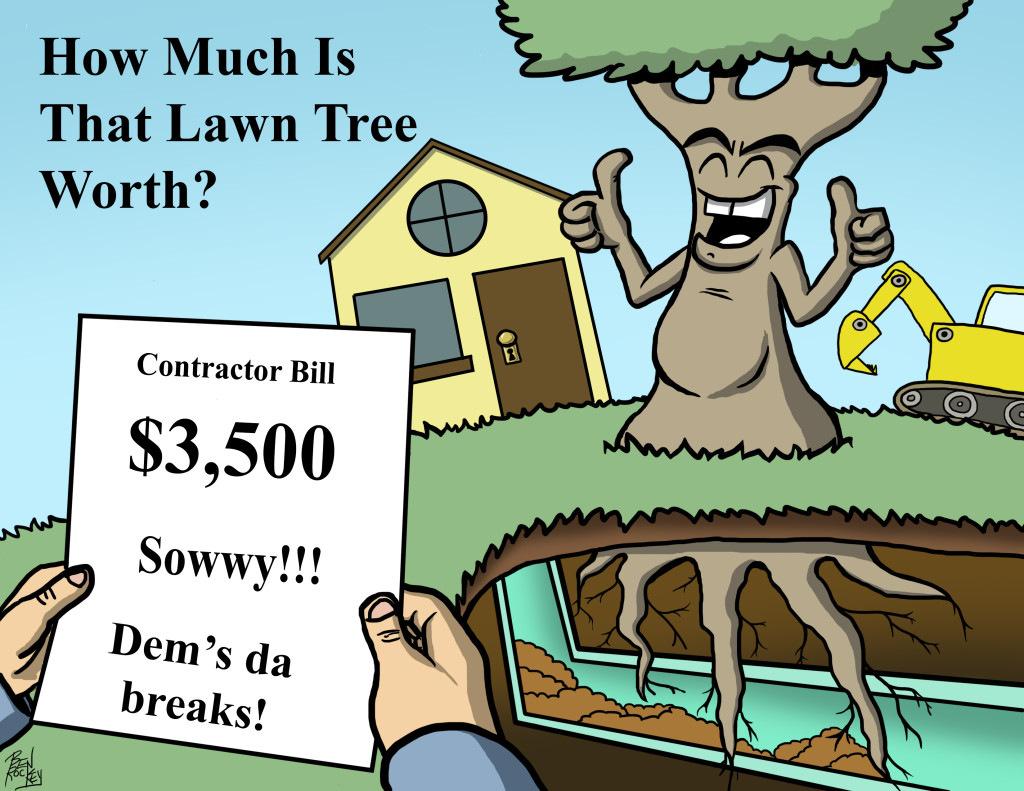 How much is your lawn tree worth?
In municipalities across the country lawn trees are responsible for up to 60% of the infiltration/inflow to sanitary sewers due to root invasion of sanitary laterals. If our inspectors find tree roots in your lateral during the revolving seven (7) year inspection cycle, you will be required to repair the damage. HSE provides a listing of acceptable trees with recommended distances from sanitary sewers. Except for possible HOA requirements, the City of Fishers does not require the homeowner to maintain a lawn tree. The City does however, presently require maintenance of curb trees. To avoid costly repair work to your lateral confirm the separation distance is adequate. The Homeowner is responsible for their sanitary pipe (lateral) which connects to the mainline sanitary sewer.